If A Picture is Worth A Thousand Words, Then The Erotic Personals on Fling Should Be Worth A Million Bucks!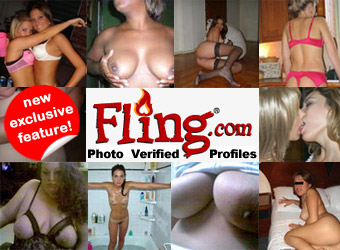 It's no secret that the out-of-control photos from the erotic personals on Fling.com is what sets us apart from other adult dating sites. On top of having the most real erotic personals and profiles on the web, Fling's guidelines encourage posting sexy, nude and even hardcore photos while insuring that members use real photos of themselves.
Even members with free accounts on Fling get to see some of the sexiest nude photos erotic personals and on the web. That's because on Fling.com, having sexy, risqué photos are like badges of honor – the hotter the better. Once your sexy photos are uploaded on Fling.com, you'll start meeting other Fling members right away.
Join now and start exploring the wildest, nude photos and erotic personals by the sexy members at Fling.com